Director of Product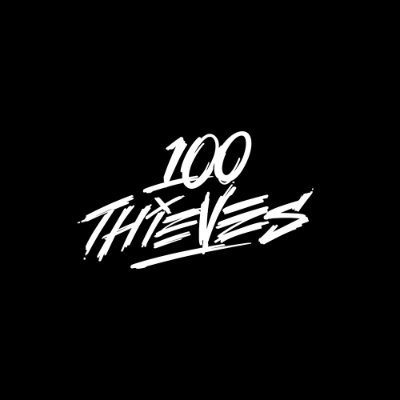 100 Thieves
Product
California, USA
Posted on Friday, September 22, 2023
About 100 Thieves
100 Thieves ("Hundred Thieves") is the premier lifestyle brand and gaming organization. Based in Los Angeles, the company was founded in 2017 by former Call of Duty World Champion and YouTube sensation Matthew "Nadeshot" Haag. 100 Thieves has leading esports teams competing in League of Legends, Fortnite, Call of Duty, Valorant, and Apex Legends. The brand is recognized globally for its streetwear-inspired apparel, known for rapidly selling out new drops. In 2020 the company opened its brand-new headquarters, the Cash App Compound, which is a 15,000 sq ft esports facility and acquired a CDL franchise, LA Thieves. 100 Thieves produces top gaming podcasts and massively popular YouTube content, created by its world-class gaming talent including CouRageJD, Valkyrae, BrookeAB and 2HYPE.
About Higround
Higround is a premium gaming hardware & lifestyle brand co-founded by Rustin Sotoodeh and Kha Lu. In 2020, Higround created the first-ever graphic keyboard and since then, has collaborated with Beats by Dre, Dragon Ball Z, and Brain Dead and sold out of every drop. Higround's mission is to elevate gaming culture by redefining gaming hardware.
About The Role
Higround is looking for a highly experienced and strategic Director of Product to join our team. As the Director of Product in our start-up and hyper-growth environment, you will be at the forefront of our product strategy and execution. Your extensive experience in working with vendors in China will be crucial in establishing and scaling our supply chain operations while maintaining high product quality and innovation. This role demands agility, strategic thinking, and the ability to thrive in an evolving landscape.
Key Responsibilities:
Strategic Vision:

Contribute to shaping the product vision, ensuring alignment with company goals and market trends.
Develop and execute strategies that enable us to rapidly innovate and iterate while maintaining quality and efficiency.
Collaborate with the executive team to define ambitious yet achievable product objectives.

Vendor Partnerships:

Leverage your established network and experience to identify, engage, and negotiate with vendors in China.
Build strong, collaborative relationships with vendors to streamline processes, ensure timely delivery, and maintain product excellence.
Anticipate challenges and proactively implement contingency plans to address supply chain disruptions.

Agile Product Development:

Drive a fast-paced and iterative product development process, incorporating customer feedback and market insights.
Work closely with cross-functional teams to translate concepts into prototypes and scalable products quickly.
Foster an environment that promotes creative problem-solving and embraces change as we scale.

Market Leadership:

Stay ahead of industry trends, competitive landscape, and emerging technologies related to computer peripherals.
Use your insights to guide product roadmaps, ensuring our offerings remain innovative and competitive.
Actively contribute to thought leadership through participation in industry events, conferences, and networking opportunities.

Collaborative Culture:

Nurture a culture of collaboration, transparency, and innovation within the product team and across the organization.
Encourage cross-functional communication, enabling seamless information exchange and alignment.
Lead by example, demonstrating a strong work ethic, adaptability, and a passion for our mission.
Qualifications:
Bachelor's degree in Engineering, Business, or related field
10+ years of progressive experience in product management, with a focus on computer peripherals. Experience with gaming peripherals is a plus!!
Proven track record of managing vendor relationships in dynamic start-up environments and experience working with partners in China.
Deep understanding of agile product development methodologies, lean practices, and scaling operations.
Strong analytical mindset with the ability to make data-driven decisions and pivot as needed.
Excellent communication skills, both written and verbal, with the ability to convey complex ideas.
Our targeted compensation rate for this full-time position based in Culver City, California is between $150,000 and $170,000, depending on experience, expertise, internal equity within the organization, and alignment with market data.
Do you believe your skills are exceptional and warrant higher compensation? Apply anyway! If we agree, we're willing to negotiate. In addition to compensation, below you'll find a few of our perks:
Unlimited PTO and three seasonal PAID breaks!
Company-sponsored plans - Health, Dental, and Vision options for employees and dependents
FREE Long-Term Disability, Basic Life Insurance and AD&D
FREE Mental health benefits
Flexible Spending Account (FSA) - Medical & Dependent Care
16-20 weeks of fully paid Parental Leave without a wait period!
Bi-annual Performance Reviews
$200 quarterly apparel stipend with 30% off
401K that you can contribute to on day 1 of employment
Support for professional development as well as several other wellness, financial, and work/lifestyle-specific benefits
Lastly, an inclusive, diverse, fun, and engaging culture where you will grow both personally and professionally!
Why You'll Love 100 Thieves
You will play a key role in defining the future of 100 Thieves and will be depended upon to ensure the success of the company
You will have an opportunity to work every day with a team of smart, hungry, and humble gamers & entrepreneurs
You will be a key leader in helping us reach our goal of being recognized as the lifestyle brand that took competitive gaming mainstream
100 Thieves is proud to be an Equal Opportunity Employer. We celebrate diversity and are committed to an inclusive environment.