Territory Sales Manager (Chicago)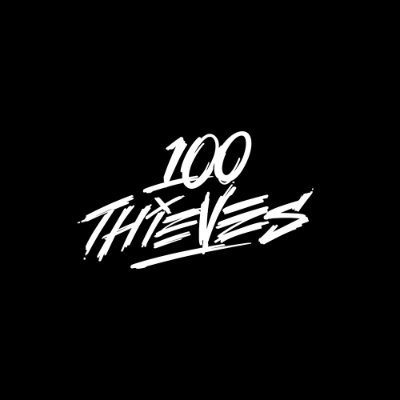 100 Thieves
Sales & Business Development
Remote
Posted on Saturday, July 29, 2023
About 100 Thieves
100 Thieves ("Hundred Thieves") is the premier lifestyle brand and gaming organization. Based in Los Angeles, the company was founded in 2017 by former Call of Duty World Champion and YouTube sensation Matthew "Nadeshot" Haag. 100 Thieves has leading esports teams competing in League of Legends, Fortnite, Call of Duty, Valorant, and Apex Legends. The brand is recognized globally for its streetwear-inspired apparel, known for rapidly selling out new drops. In 2020 the company opened its brand-new headquarters, the Cash App Compound, which is a 15,000 sq ft esports facility and acquired a CDL franchise, LA Thieves. 100 Thieves produces top gaming podcasts and massively popular YouTube content, created by its world-class gaming talent including CouRageJD, Valkyrae, BrookeAB and 2HYPE.
About Juvee
Juvee is expertly formulated to boost your energy, but also lift your mood, increase your focus, and up your immunity. Plus, Juvee tastes great. Not "great for an energy drink". Actually great. And that's the fun of it. Juvee's a beverage that's a good time to drink and keeps the good times rolling. Above all else, Juvee powers your play—something Nadeshot and the 100 Thieves team know a thing or two about. That means doing your thing, your way, as long as you want. Because a playful world is a better world.
About The Role
100 Thieves is looking for an experienced Territory Sales Manager for Juvee to drive business in the beverage space. This person will work closely with the Director of Sales and Marketing team to achieve annual sales and distribution goals. They will also shape the account execution and merchandising strategy to grow the brand in retail. This position will be responsible for primarily driving new business in both the on and off premise sales channels. The role will also require collaboration with our local distributor to engage their field teams. You are the subject matter authority within the retail space and a positive influence on the sales team. Pivotal to this role is driving sales, promotion, distribution & visibility. In addition to these tasks, you will help to provide input to help shape the overall market strategy for the state.
This position is based in Chicago, IL
Requirements
4+ years of beverage sales experience.
Strong familiarity with retail and convenience channels working within a DSD or Broadline network.
Passion for winning, communicating, and influencing skills internally and externally.
Firm selling skills and business analysis to identify trends and opportunities across any customer base.
Basic understanding of Retail Link, IRI or Nielsen analytics.
In-state travel for account visits and distributor meetings.
Shown success record of product placements, negotiating sales strategy and overall execution
Responsibilities
Deliver against annual sales and distribution targets by opening new business while maintaining relationships with current buyers.
Develop and implement annual business and operating plans for key account partners.
Develop positive relationships with customers, wiring the Juvee brand effectively into the merchant's E-comm, Marketing, Operations and Replenishment teams.
Develop, sell-in, and communicate programming plans, assortment reviews, innovation opportunities and customer-specific initiatives that support the overall annual plan.
Conceptualize to develop ground up solutions for growth drivers for your account base.
Work closely with the Director of Sales to develop processes and tools for metrics tracking.
Lead opportunity and risk assessment process throughout the year to ensure strategy pivots as needed to hit the annual plan.
Develop and present business reviews and channel opportunities to the Director of Sales.
Assist in managing trade spends, ensuring budgets are strategically aligned with brand and customer strategies.
Build positive relationships with accounts, distributor counterparts and develop customer management routines and cadences.
Our targeted compensation rate for this full-time position based in Chicago, IL is between $80,000 and $95,000 annually, which includes a base salary and bonus. Compensation depends on experience, expertise, internal equity within the organization, and alignment with market data. Do you believe your skills are exceptional and warrant higher compensation? Apply anyway! If we agree, we're willing to negotiate.
Why You'll Love 100 Thieves
You will play a key role in defining the future of 100 Thieves and will be depended upon to ensure the success of the company
You will have an opportunity to work every day with a team of smart, hungry, and humble gamers & entrepreneurs
You will be a key leader in helping us reach our goal of being recognized as the lifestyle brand that took competitive gaming mainstream
100 Thieves is proud to be an Equal Opportunity Employer. We celebrate diversity and are committed to an inclusive environment.